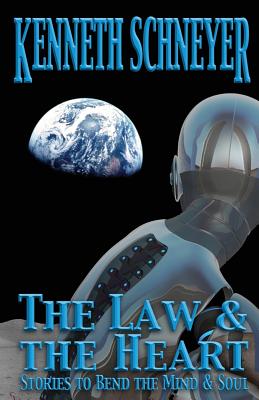 The Law & the Heart (Paperback)
Speculative Stories to Bend the Mind and Soul
Stillpoint/Atalanta, 9781938808227, 206pp.
Publication Date: May 16, 2014
* Individual store prices may vary.
Description
Debut collection of science fiction tales from Nebula-nominated author Kenneth Schneyer
First, the law. A time traveler confronts a judge to prevent four years of war. An author undergoes suspended animation to preserve his copyrights and escape his creditors. Then, the heart. A medical accident robs a husband of 20 years of marriage. A soldier mother struggles to tell the difference between her daughter and the alien enemy.
Exploring the seams where humanity and technology, society and individuality intersect, Nebula- and Sturgeon-nominated author Kenneth Schneyer presents thirteen mind-bending, thought-provoking tales of near and far futures that will amuse, amaze, and unsettle. The law will change, and the heart will change, and the heart will change the law. These stories confront the question of just what makes and keeps us human.
"The stories here are formally ingenious, even startling, and at the same time full of heart; the combination is brilliant and delightful. More please " -- Kim Stanley Robinson, author of 2312 and Shaman: A Novel of the Ice Age.
"Spare us the lawyer jokes - here is a collection of stories from a writer who can navigate around the quiddities of the law and still plumb the tumultuous depths of human emotion. Ken Schneyer extrapolates the future of our legal systems with the dexterity of an Asimov putting his robots through their paces and yet in these (lucky) thirteen stories you will meet people just like you who live lives you would never have imagined. The Law & The Heart is a witty, moving calling card from a writer you'll want to see again soon." -- James Patrick Kelly, Hugo, Nebula and Locus Award winner