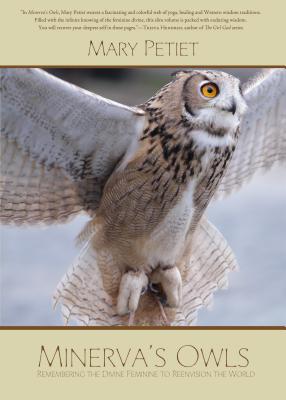 Minerva's Owls (Paperback)
Remembering the Divine Feminine to Reenvision the World
Homebound Publications, 9781938846915, 108pp.
Publication Date: April 11, 2017
* Individual store prices may vary.
Description
Minerva's Owls plumbs the depth of inner and outer consciousness as the new consciousness emerges. It seeks the balance we need to achieve through space and time, individually and as a society, if we are to move forward in any meaningful way. Amid the confusion of painful birth pangs, Minerva's Owls holds hope for the future as it reinterprets history and the reverence of ancient deities to awaken the sacred feminine. Woven into the text is the smaller story of inspired and unplanned individual evolution from the vantage of the yoga mat, which echoes our species evolution and finally contributes to the whole, as we each reconnect to the source from which we spring. The themes touched on are very current, reflecting the broader trends of the new consciousness while placing them in a solid historic context.