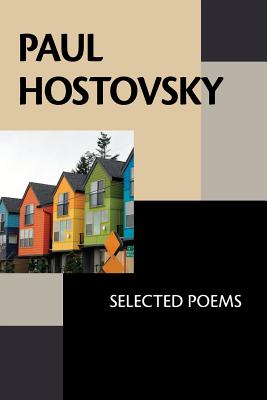 Paul Hostovsky (Paperback)
Selected Poems
Futurecycle Press, 9781938853579, 158pp.
Publication Date: March 24, 2014
* Individual store prices may vary.
Description
Paul Hostovsky: Selected Poems brings together 120 poems from this prolific, masterful, Pushcart Prize-winning poet's previous five collections of poetry, Bending the Notes (2008), Dear Truth (2009), A Little in Love a Lot (2011), Hurt Into Beauty (2012), and Naming Names (2014). Of Hostovsky's work the Georgia Review has written: "High-energy Paul Hostovsky, who makes his living as an interpreter for the Deaf, has been making a lot of noise in the poetry publishing world of late, with five full-length collections and six poetry chapbooks in the past eight years. He is best known for his use of humor in service of serious subject matter, his skill with narrative, and his unpretentiously strong commitment to craft. Joe Weil has written that 'Paul Hostovsky negotiates a territory not far removed from the casual speaking style of Frank O'Hara and the humor and simplicity of Paul Zimmer, but he is not a mere hybrid of these two fine poets. He represents what is best about clarity in poetry.' And Jeffrey Harrison, speaking of Hostovsky's work, has said more succinctly, 'This book kicks ass.'
About the Author
Paul Hostovsky is the author of five books of poetry and six poetry chapbooks. His poems have won a Pushcart Prize and two Best of the Net awards. He has been featured on Poetry Daily, Verse Daily, and The Writer's Almanac. He lives with his wife Marlene in Medfield, Massachusetts.