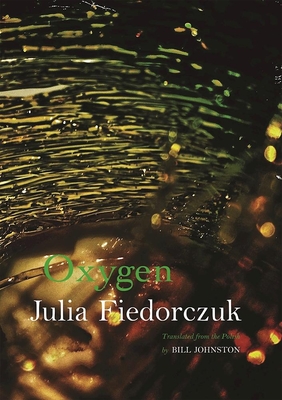 Oxygen
Selected Poems by Julia Fiedorczuk (New Polish Writing)
Paperback

* Individual store prices may vary.
Description
Explorations of humans in the natural world using tender, sometimes erotic, always moving language.
Julia Fiedorczuk entangles images and concepts from science (astronomy, physics, and biology) with deeply personal explorations of relationships and connectedness in her debut poetry book in English. Nature abounds in these poems, and Fiedorczuk is, in turn, ever present in that luscious fruit, the world. Her passionate engagement with the details of the environment and the people in it makes hers an unforgettable voice in contemporary ecopoetics, one that argues for empathy and alertness. She has published five volumes of poetry, three of fiction, and three books on ecocriticism, and won several Polish literary awards.
Zephyr Press, 9781938890192, 128pp.
Publication Date: April 18, 2017