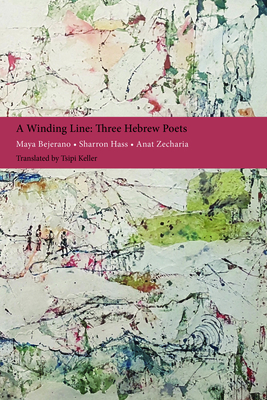 A Winding Line
Three Hebrew Poets: Maya Bejerano, Sharron Hass, Anat Zecharia (Poems in Hebrew and English)
Paperback

* Individual store prices may vary.
Description
A Winding Line gathers poems from the last decade by three of Israel's most original and insightful poets, all of whom are women. Biblical and mythological allusions, political concerns, landscapes, and personal experiences figure throughout, while each poet brings her unique voice to the pages. Maya Bejerano's complex poems often speak to human connection. Sharron Hass brings an interest in mythology, fairy tales, and the underworld to her poems of change and metamorphosis. Anat Zecharia addresses more overtly political and erotic themes. Together, their work speaks to the vitality of Hebrew poetry today. The poems are presented bilingually (Hebrew and English) on facing pages.
Zephyr Press, 9781938890864, 180pp.
Publication Date: January 25, 2022
About the Author
Novelist and translator and the author of fourteen books, Tsipi Keller is the recipient of several literary awards, including National Endowment for the Arts Translation Fellowships, New York Foundation for the Arts Fiction grants, and an Armand G. Erpf Translation Award from Columbia University. Individual translations have appeared in literary journals and anthologies in the U.S. and Europe, as well as in The Posen Library of Jewish Culture and Civilization (Yale University Press, 2012, 2020, vols. 8, 9, 10). Her most recent translation collection, Years I Walked at Your Side, a volume of selected poems by Hebrew poet Mordechai Geldman, was published by SUNY Press in 2018