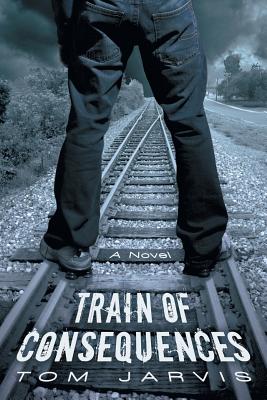 Train of Consequences (Paperback)
iUniverse, 9781938908361, 214pp.
Publication Date: April 2, 2013
Other Editions of This Title:
Paperback (11/2/2010)
Hardcover (11/2/2010)
* Individual store prices may vary.
Description
"Entertaining and heartfelt ... thoughtful and empathetic ... well worth a read." -Kirkus Reviews It is early 1991, and Shelton Cole has just turned thirteen. Barely surviving the aftermath of a car accident that has killed not only his brother but also his parents' marriage, Shelton is thrilled when he becomes instant chums with Richie Kemp, a transplant from New York who has moved to New Hampshire with his mother to escape the stigma of his father's imprisonment. But after Richie's mother marries a man who revels in abusing Richie, the two troubled teenagers decide to embark on a journey that will change their lives forever. As the two boys begin a life on the run, an old drifter takes them under his wing and introduces Shelton and Richie to an underground society of vagabonds, opening the boys' eyes to a strange new world and unwittingly setting the course to a horrific chain of events that soon spiral out of control. Seventeen years later, Shelton returns to New Hampshire to fulfill a childhood promise to Richie. As he is flooded with buried memories, Shelton must face the demons of his tragic past before he can move forward. Train of Consequences is a captivating thriller that highlights an unforgettable coming-of-age journey of friendship, misconceptions, and discovery.