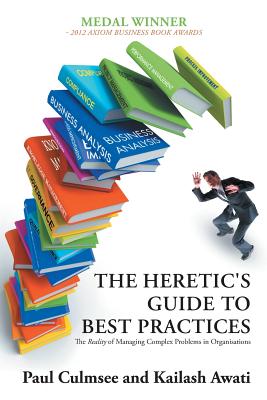 The Heretic's Guide to Best Practices (Paperback)
The Reality of Managing Complex Problems in Organisations
iUniverse, 9781938908408, 416pp.
Publication Date: May 21, 2013
* Individual store prices may vary.
Description
When it comes to solving complex problems, we often perform elaborate rituals in the guise of best practices that promise a world of order, certainty, and control. But reality paints a far different picture, which practitioners are often reluctant to discuss.
A witty yet rigorous journey through the seedy underbelly of organisational problem solving, The Heretic's Guide to Best Practices pinpoints the reasons why best practices don't work as advertised and what can be done about it.
"Hugely enjoyable, deeply reflective, and intensely practical. This book is about weaving human artistry and improvisation, with appropriate methods and technologies, in order to pool collective intelligence and wisdom under pressure."
--Simon Buckingham Shum, Knowledge Media Institute, The Open University, UK
"This is a terrific piece of work: important, insightful, and very entertaining. Culmsee and Awati have produced a refreshing take on the problems that plague organisations... If you're trying to deal with wicked problems in your organisation, then drop everything and read this book."
--Tim Van Gelder, Principal Consultant, Austhink Consulting