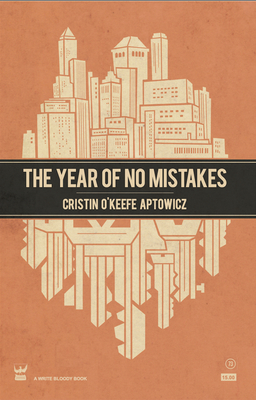 The Year of No Mistakes (Paperback)
A Collection of Poetry
Write Bloody Publishing, 9781938912344, 111pp.
Publication Date: October 5, 2013
* Individual store prices may vary.
Description
In The Year of No Mistakes, Aptowicz goes cross country and tackles themes like love, lust, heartache and ambition in poems set in cities across the United States. While the backbone of the book is the slow break-up of her decade-long relationship, the heart remains Aptowicz falling in love with Americana. Sharply observant and unflinchingly truthful, her poems may be funny or heartbreaking, spare or lush, bright or dark, but they are always honest and engaging working class poems. Written during the fellowship year of her National Endowment for the Arts grant, poems from this collection have already been published in over four dozen literary journals and have been performed in venues across the country.