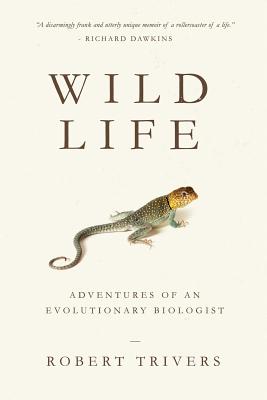 Wild Life
Adventures of an Evolutionary Biologist
Paperback

* Individual store prices may vary.
Description
Robert Trivers is a living legend in biology and the social sciences, a man the Harvard psychologist Steven Pinker calls ''one of the great thinkers in the history of Western thought" and Time magazine named one of the greatest scientists and thinkers of the 20th Century. His theories on the evolutionary tensions between parent and offspring, sibling and sibling, man and woman, friend and friend, and a person and himself or herself have not only revolutionized genetics and evolutionary biology but have influenced disciplines from medicine and the social sciences to history, economics, and literary studies. But unlike other renowned scientists, Trivers has spent time behind bars, drove a getaway car for Huey P. Newton, and founded an armed group in Jamaica to protect gay men from mob violence. Now, in the entertaining tradition of Surely You're Joking Mr. Feynman, Trivers tell us in his inimitable voice about the inimitable life behind the revolutionary science. He comments with irreverent wit and penetrating insight on everything from American racism to the history of psychiatry to who killed Peter Tosh, musical heir to Bob Marley. Sprinkled with anecdotes about such luminaries as Richard Dawkins and Stephen Jay Gould, and with photographs throughout, this volume is sure to enlighten and entertain anyone with an interest in science, the human condition, or the nature of creative genius.
Plympton, 9781938972126, 238pp.
Publication Date: November 20, 2015
About the Author
Robert Trivers is a professor of anthropology and biological sciences at Rutgers University. Winner of the Crafoord Prize, he was recognized for "his fundamental analysis of social evolution, conflict, and cooperation." Trivers lives in Somerset, New Jersey, and in Jamaica.