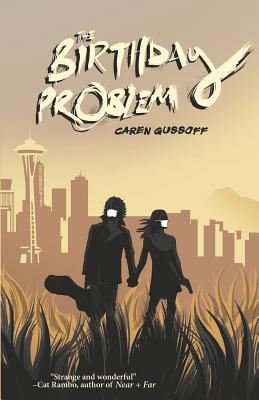 The Birthday Problem (Paperback)
Pink Narcissus Press, 9781939056061, 224pp.
Publication Date: July 10, 2014
* Individual store prices may vary.
Description
In the year 2060, the next plague has arrived. MaGo bots, the nanotechnology used for everything from fighting the common cold to radical life extension, have begun to malfunction, latching onto the brain's acetylcholine receptors to cause a permanent state of delirium. The Birthday Problem follows four Seattle survivors: Chaaya Gopal Lee, great-granddaughter of the MaGo programmer, whom the pandemic turns into a killer; 40-something ex-rock star and pharmacy technician Greystone Toussaint, the "King of Seattle"; Alastair Gomez-Larsen, forced to become a blood-smuggler to treat his father's liver disease; and Didi VanNess, a lovesick former-WNBA center and CNA, who tries to win back her wife's heart against a backdrop of madness, death and 30 cats, all named Ira.