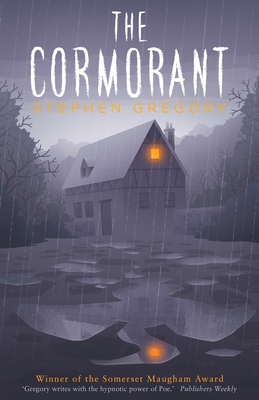 The Cormorant (20th Century)
Paperback

* Individual store prices may vary.
Description
' An] artful first novel, reminiscent of the tales of Poe . . . Gregory uses a low-key style and subtle lyricism to build an atmosphere of nightmarish horror in a tale that could become a classic.' - Publishers Weekly ' A] first-class terror story with a relentless focus that would have made Edgar Allan Poe proud.' - New York Times ' N]o summary can do justice to the subtlety of Gregory's first novel, with its fresh, vivid, sensual prose and its superb descriptive and evocative power. An extraordinary novel - original, compelling, brilliant.' - Library Journal 'A work of tremendous self-assurance that leaves the reader with a lingering sense of unease and announces the arrival of a considerable new talent.' - British Book News A young family receives a welcome surprise when old Uncle Ian dies and leaves them a cottage in north Wales. For Ian's nephew and his wife Ann, it seems a stroke of incredible good fortune, enabling them to leave their unfulfilling lives in the city for a newfound freedom in the remote seaside cottage. There's just one catch. Uncle Ian's will has a strange condition: the couple must care for his pet cormorant or forfeit the bequest. They think nothing of it at first: Uncle Ian was eccentric, and the bird is amusing in a way. But when the cormorant begins to show a violent and malevolent side, they soon find that Uncle Ian's gift may not be a blessing, but a curse. Stephen Gregory's first novel, The Cormorant (1986), received widespread critical acclaim, winning the prestigious Somerset Maugham Award and earning comparisons to the works of Poe. This edition includes a new introduction by the author, in which he reveals how this enduring and haunting tale had its origins in his own experiences during a bleak Welsh winter.
Valancourt Books, 9781939140371, 132pp.
Publication Date: June 18, 2013