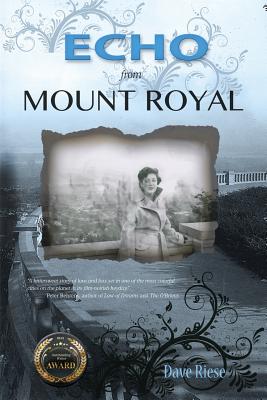 Echo from Mount Royal (Paperback)
Flying Heron Press, 9781939166579, 318pp.
Publication Date: January 8, 2015
* Individual store prices may vary.
Description
Imagine you are 18 and fall in love with a handsome, wealthy young man. Your romantic dreams have come true - except his family hates you
Montreal, 1951. Rebecca Wiseman, 18, a bright college student, lives with her working-class parents. At a local dance, she meets a handsome young man, but has little hope of seeing him again. When Sol Gottesman tracks her down and asks her on a date, her joy mingles with disbelief when she learns he is the son of a wealthy businessman.
Sol takes her in a chauffeured Rolls-Royce to the most expensive restaurant in the city, introducing Rebecca to a world of upper-class wealth and privilege. Rebecca is head over heels in love and believes her life is perfect.
But despite Sol's outward charm, he lacks self-confidence and is mistrustful. He reveals the simmering conflicts in his family and his fears that his brother plans to drive him out of the family business. Rebecca, headstrong but na ve; wants to protect Sol and help him to stand up to the pressure from his family.
Soon after their engagement, a shocking family secret of child abuse comes to the surface. Rebecca tries to convince Sol that her love and support is all he needs. Shortly before their wedding, Sol disappears. Rebecca's search to discover what has happened to him becomes even more desperate when she realizes she is pregnant.
"A bittersweet story of love and loss set in one of the most colorful cities on the planet in its film-noirish heyday." - Peter Behrens, author of Law of Dreams and The O'Briens.
2016 Next Generation Indie Book Award: Winner in the General Fiction/Novel category