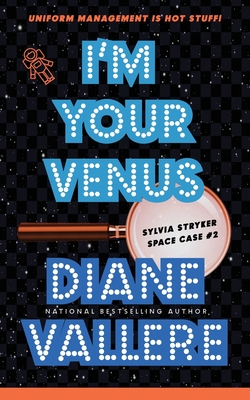 I'm Your Venus
Paperback

* Individual store prices may vary.
Description
She lost everything but her job. He wants her to risk it all to protect his secret. Can she put aside her fears and start over?
Sylvia Stryker is the least qualified member of the Moon Unit Crew. After what happened on her first cruise, the company owes her a second chance. But when a promotional contest for passengers turns deadly, she's at risk of repeating past mistakes.
When Sylvia discovers the victim's relationship to the head of security, she suspects the death was no accident. Exposing clues would be easy if the close proximity to Venus wasn't interfering with her ability to focus The planet heightens everybody's emotions, and this is no time for amorous inclinations to get in the way.
Can Sylvia ignore her growing physical attraction to her boss to catch a killer?
I'm Your Venus is the second book in the unique Sylvia Stryker series. If you like quirky characters, out-of-this-world settings, and questionable science, you'll love this outer space novel.
Buy I'm Your Venus and fall in love with uniform lieutenant Sylvia Stryker today
Polyester Press, 9781939197504, 300pp.
Publication Date: August 21, 2018