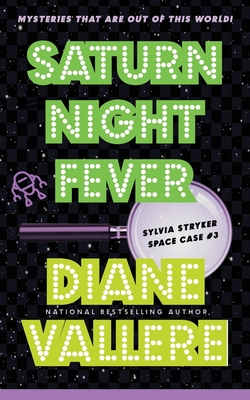 Saturn Night Fever
Paperback

* Individual store prices may vary.
Description
A secret message hidden in her robot cat leads Sylvia Stryker on a rescue mission to Saturn.
Sylvia Stryker is making up for lost time. Picking up where her formal education left off, she turns to unlikely sources to train her for simulated physical combat and mental strategy (while wear-testing a new, prototype uniform ). When an empty space pod lands by her training site and the body of a space courier is discovered inside, her simulated training goes to the test.
Sylvia and her mentor hijack a spaceship, assemble a crew, and take on space pirates. But there's more to this mission than expected. Sylvia's focus on bringing a murderer to justice might lead her into a trap. Between the truth and the lies is a galaxy of questions.
Can a rogue operation help Sylvia become the woman she's destined to be?
Saturn Night Fever is the third smart adventure in the Sylvia Stryker series. If you like smart female protagonists, unique characters, and a touch of romance, you'll love Diane Vallere's imaginative book.
Polyester Press, 9781939197528, 298pp.
Publication Date: September 18, 2018