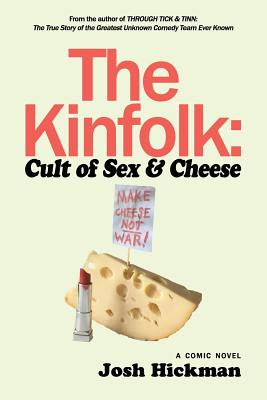 The Kinfolk (Paperback)
Cult of Sex and Cheese
Polyester Press, 9781939197559, 308pp.
Publication Date: November 13, 2018
* Individual store prices may vary.
Description
The Kinfolk: Cult of Sex & Cheese chronicles the heretofore untold, dizzying rise of a seductive, fanatical cult--lead by the enigmatic Dillman "Papa Dilly" Bradford--from its humble beginnings as a roadside "Tent-A-Costal" travelling church, exploding onto the burgeoning, highly-competitive L.A. cult scene of the late-60s/early-70s, becoming a mildly-revolutionary sexual-spiritual-dairy phenomenon, and then fatefully descending upon the unsuspecting town of Lemon Curd, California with the darkest of intentions.
Josh Hickman has "done it again" with his hilarious comic novel take on the true-crime cult-expose genre, replacing tears of tragedy with laughs of triumph.