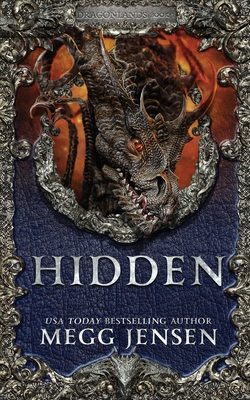 Hidden (Paperback)
80 Pages, Incorporated, 9781939201331, 330pp.
Publication Date: June 18, 2017
Other Editions of This Title:
Paperback (6/19/2014)
* Individual store prices may vary.
Description
The first novel in a USA Today bestselling series from Megg Jensen Control the dragons. Rule the realm. The mystery enshrouding Hutton's Bridge is as impenetrable as the fog that descended at its borders eighty years ago. Each year, three villagers enter the mist searching for answers. No one ever returns. Then a dragon falls from the sky to the town square, dead-the first glimpse of an outside world that has become nothing more than a fairy tale to Hutton's Bridge. Except to Tressa. Tressa grew up with Granna's stories of the days before the fog fell. When Granna dies, leaving Tressa without any family, Tressa ventures into the fog herself, vowing to unravel the foul magic holding Hutton's Bridge captive. What she discovers beyond the fog endangers the lives of everyone she loves. Dragonlands: Hidden, #1 Hunted, #2 Retribution, #3 Desolation, #4 Reckoning, #5.
About the Author
Megg Jensen is all sorts of strange things: medieval history buff, RenFaire goer, fairy garden builder, swing dancer, and lover of movies everyone else hates. She spends too much time waiting for The Doctor.