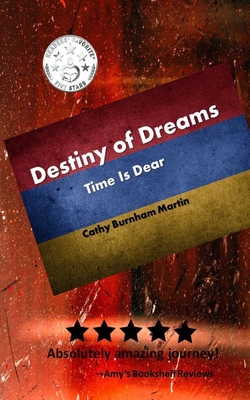 Destiny of Dreams
Time Is Dear
Paperback

* Individual store prices may vary.
Description
Linking past and present, this painfully poignant, true story shares the author's Armenian ancestors' harrowing struggle to survive extraordinary chaos and violence in the waning days of the Ottoman Empire. Relayed with often soulful introspection, Destiny of Dreams: Time Is Dear opens the window of hope amidst a quagmire of despair. More fact than fiction, one family's true story captures the faith and fortitude that make the tormented Armenian saga an all-too-common story for every culture that has suffered at the hands of intolerance.
Memoirs and history books relay the tragic stories of mass-deportations and annihilation of Armenians. The starting point for Destiny of Dreams: Time Is Dear is sadly familiar. However, sharing the Armenian genocide through historical fiction casts a much-needed light on the vulnerable, highly relatable, family side of the experience. The persecution of any group of people at the hands of another group of people never sings a happy song, but in current times of rising violence and divisive politics the themes ring with eerie parallels.
The book contains some explicit descriptions and a couple of disturbing, though not graphic, violent scenes. While not gratuitous, the depictions may be haunting and unsuitable for young readers. Regardless, noting its cultural and sociopolitical relevance, one doctor posed the opinion that this should be made required reading for all American high school students.
Quiet Thunder Publishing, 9781939220578, 276pp.
Publication Date: August 31, 2021