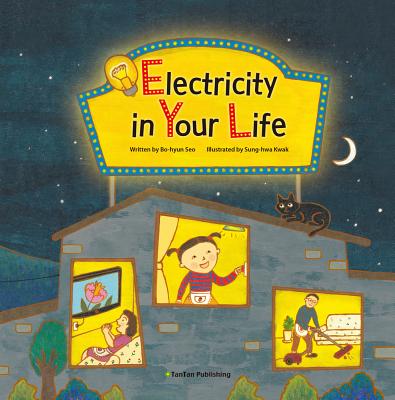 Electricity in Your Life (Hardcover)
iBook Park, 9781939248169, 30pp.
Publication Date: May 1, 2017
* Individual store prices may vary.
Description
A young girl realizes how important electricity is in her life when she discovers how many electrical items she uses every day.

Through vivid illustrations and easy-to-understand text, readers will learn how electricity travels from the power plant to the electric appliances in their homes. Readers will learn how to conserve electricity to prevent blackouts and save energy.
About the Author
Bo-hyun Seo received a Master's in Child Studies at Yonsei University. She has written The Anchovy's Dream, Why Do We Bleed When We Fall Down?, Mr. Parkrooge's Christmas, I Am The Longest, and many others. Sung-hwa Kwak studied visual design in college and completed the Illustration program at Hangook Illustration School. Her work includes Korean, A Bowl that Contains Our Language, Don't Tell Anyone, The Boy With Flags of All Nations and many others