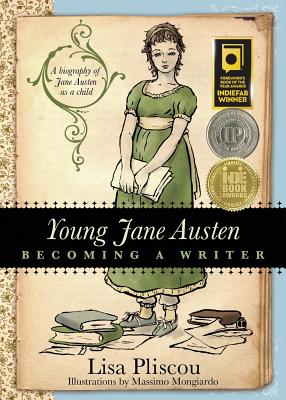 Young Jane Austen
Paperback

* Individual store prices may vary.
Description
What was Jane Austen like as a child? What were her formative influences and experiences, her challenges and obstacles, that together set her on the path toward becoming a writer? Drawing upon a wide array of sources, including Austen's own books and correspondence, Lisa Pliscou has created a "speculative biography" for adults which, along with 20 charming black-and-white illustrations, offers a fascinating glimpse into the world of young Jane Austen. Also included is a richly detailed, annotated version of the narrative and an overview of Austen's life, legacy, and the era in which she lived, as well as a timeline of her key childhood events. YOUNG JANE AUSTEN is sure to intrigue anyone interested in Jane Austen, in writing and the creative process, and in the triumph of the artistic spirit.
Wyatt-MacKenzie Publishing, 9781939288905, 188pp.
Publication Date: April 20, 2015