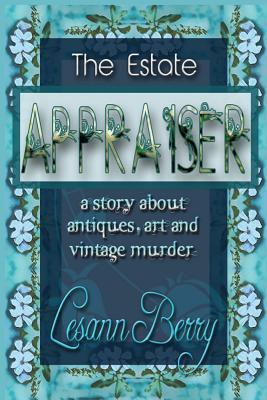 The Estate Appraiser
a story about antiques, art and vintage murder
Paperback

* Individual store prices may vary.
Description
The Estate Appraiser is a story about antiques, art and vintage murder. With an art history degree clutched in her freshly graduated hand, Lydia Davenport faces a major problem. She's unemployed, has exhausted the local job market, and the bills are stacking up. In a desperate scramble to find a paycheck, she hits up a former teacher for advice and strikes paydirt when Professor Baumgarten offers temporary work. Soon Lydia finds herself at creepy Melbourne House, the country estate of legendary playboy Machiavelli Montrose. While inventorying the estate for the family lawyers, she learns about the mysterious death that occurred in the old house after a weekend of debauchery. Punctuated by artifacts of an era celebrated for its gratuitous sex and drugs, Lydia stumbles over examples of 1960s kitsch scattered among legitimate pop-art. The nearly empty house is a letdown until an unexpected find brings the task to an abrupt close.
Isinglass Press, 9781939316059, 78pp.
Publication Date: June 2, 2013
About the Author
Lesann Berry writes about messed-up people but her work often features paranormal and romantic elements because life is boring without spooky stuff and warm bodies. Crossing genre lines, she pens mystery, historical intrigue, romantic suspense, and even a little horror.