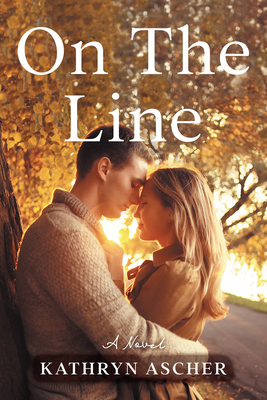 On the Line (The Rocky Creek Series)
Paperback

* Individual store prices may vary.
Description
Janelle Wagoner kept a lot of secrets for her husband, but the one she tried hardest to protect was her own. She never suspected he knew or that he would choose to reveal it in such a dramatic way. Now that he's gone, leaving behind her and two children, Janelle is left to pick up the pieces and try to put her life back together before it's too late. Nathan Harris has only ever loved one woman, despite the fact that she was married to someone else. After learning that she has been hiding something from him, he's faced with a tough decision: With everything at stake, will he walk away from her for good, or will he lay it all on the line to win her back?
Praise For On the Line (The Rocky Creek Series)…
5 stars. "I really enjoyed this book even though it hit on some really heavy topics. All were written really well though…The story while a little deep was a great read that was very realistic. I definitely enjoyed it!"

~Toni James for NetGalley

Para Separator

"A very realistic story with characters that one can relate to. There is just the right amount of drama, romance and suspense. There was a lot of thought put into developing all the supporting characters as well and it made the book very enjoyable."

~Sumina Kapoor for NetGalley

Para Separator

"There is so much to love about this book. The story was so thick with twist and turns that you didn't want to put it down until you learned what the heck was going on. It was well written and had no editing issues. The story flowed perfectly…If your looking for a great story with an amazing plot and good characters this is your book."

~Shiree Gilbert for NetGalley
BQB Publishing, 9781939371812, 310pp.
Publication Date: September 1, 2015
About the Author
Born and raised in Virginia, Kathryn Ascher tried her hand at poetry and fiction in high school, but put it all aside when she went to college. After graduating with her degree in communications, she married her college sweetheart and went to work for a local radio station. After her first child was born, she became a stay-at-home mom and began spending her free time crafing and reading. It was after the birth of her third child that Kathryn decided to give writing another try. When she picked up her first romance novel, she immediately knew that it was the genre for her. Her debut novel, "What It Takes" draws from the strong lead characters andt he quirky secondary characters, the settings, the humor, and most importantly, the feeling of falling in love for the first time that initially captivated her. Kathryn resides with her husband and three children in Land O' Lakes, Florida


or
Not Currently Available for Direct Purchase