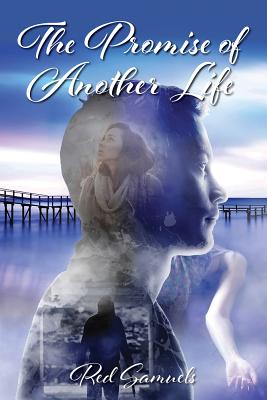 The Promise of Another Life (Paperback)
Boutique of Quality Books, 9781939371980, 326pp.
Publication Date: September 1, 2016
* Individual store prices may vary.
Description
With a vicious lie, young Christian Pentnam changes his destiny from trailer park trash to the son of a wealthy man. But behind the mansion walls is a life of secrets and lies---secrets that haunt him into his adulthood. His love for Rachel and his passion for painting are the two things that help him survive his father's cruelty, but even those are torn away. As an adult, the ghosts of Christian's childhood are buried along with his heart. If he listens to the whispers from the past, he stands to silence a killer who has one last victim square in his scope. Will the secrets and lies of his youth be the destruction of Christian, the man, or will the memories he hid from eventually be his salvation?
About the Author
Red Samuels cultivated her love of reading as a child. Her youth was freckled with happy memories of family, sports, and travel. Though as a child she did not aspire to write, as she grew older, she discovered reading as a love which never waned. Her enjoyment of sports transitioned into a life where she often seeks a clean, healthy lifestyle. Exercising, cooking healthy, and juicing now rank along with a good book on her list of "must haves."When the characters in her debut novel, The Promise of Another Life, came into her mind, Red knew this was a story she had to put to paper. An astute planner, she found herself creating character scrapbooks and inspiration boards dotted with character quotes and descriptions. Throughout the process she fell in love with both researching and watching the evolution of her characters. On page, they often took a path different than her original plan. Knowing everyone's story writes itself, she watched her characters in amazement, glad to travel the journey with them. When not writing, Red is learning a new hobby - wood work with her favorite red power tools. She can often be found exploring her native Virginia. Safe beside her in their red Mustang, is her pint-sized dog and assistant, Angel.
or
Not Currently Available for Direct Purchase