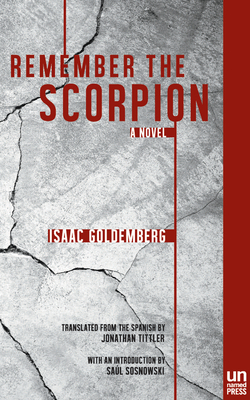 Remember the Scorpion
Paperback

* Individual store prices may vary.
Description
Lima, 1970: a tremendous earthquake has just struck the Peruvian capital, and mayhem reigns. Tensions are high, with a population reeling from the disaster and mesmerized by the World Cup. Enter detective Simon Weiss, tasked with solving two seemingly unrelated murders: the crucifying and beheading of a Japanese man in a pool hall and an apparent murder-by-hanging of an elderly Jewish man. Joined by Lieutenant Kato Kanashiro, whose deep ties to Japanese-Peruvian culture inform the case in surprisingly personal ways, Weiss traces the histories of two very different criminals and their crimes. Weiss is haunted by the trauma of a childhood partly spent in a German concentration camp. Weiss is troubled -- boozing, coke-snorting, and vengeful. He is unfaithful to his prostitute lover and takes up with a younger, married woman who is a fellow survivor of the Holocaust. Weiss and Kanashiro's banter is hilariously recorded with Goldemberg's deadpan police procedural narration. Beyond a simple pulp, Remember the Scorpion tracks the wreckage of the Second World War and reconstructs it in the conflicted psyche of a South American detective. Weiss must uncover the relation between the perpetrators and their crimes, while searching deep within himself to conquer his own demons.
Unnamed Press, 9781939419194, 144pp.
Publication Date: June 23, 2015