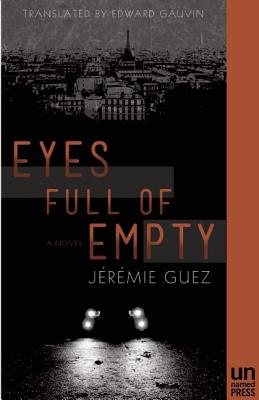 Eyes Full of Empty
Paperback

* Individual store prices may vary.
Description
The son of an Algerian immigrant, Idir is a disappointment to his doctor father. Torn between his wealthy school friends and his neighborhood pals, who range from petty thieves to professional criminals, Idir operates easily between worlds, and yet is at home nowhere. Without much effort, Idir becomes one of the Parisian upper crust's most sought-out private dicks, thanks to his understanding of the needs of his privileged clients. The only thing standing in his way is Idir's unfortunate habit of crying uncontrollably. Things change when Oscar Crumley, a wealthy media scion that Idir knew at university, reappears in Idir's life, hiring him to find his missing younger half-brother, Thibaut. Idir assumes it is an open and shut case. But when Idir discovers that Thibaut was hiding his homosexuality from his conservative family, his disappearance takes on sinister connotations. Distracted by his intense affair with the wife of a wealthy friend, Idir ultimately becomes embroiled in a war of lies and corruption between two of France's most powerful media conglomerates. Inspired by Chandler and the American greats, Guez uses the familiar tropes of noir to create an entirely new language.
Unnamed Press, 9781939419439, 256pp.
Publication Date: November 17, 2015