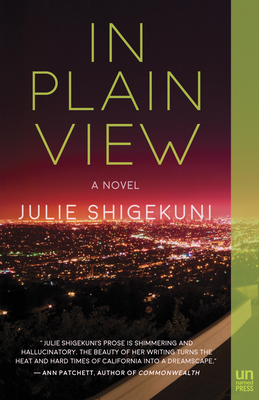 In Plain View
Paperback

* Individual store prices may vary.
Description
Daidai and her husband Hiroshi have what many of their friends believe is a perfect life. Daidai has recently left her job as curator of the Japanese American Museum in Los Angeles's Little Tokyo so that she and Hiroshi, a university professor, can try for a baby. Frustrated by their lack of success so far, and by their increasingly clinical love life, Daidai befriends Satsuki, one of Hiroshi's graduate students. Newly arrived from Japan, Satsuki clings to her friendship to Daidai and quickly becomes a mainstay in their household. Spurred by a revelation concerning Satsuki's estranged mother and a disturbing trip to Japan where Daidai discovered Satsuki's father was engaged in illegal, and illicit, activities, Daidai begins to seriously question Satsuki's seemingly innocent connection to three possible murders. Daidai's concerns about Satsuki are dismissed as jealousy by her husband until Daidai's investigation will lead to a harrowing confrontation between the two women, and Satsuki's true intentions will be revealed. At once a taut psychological thriller and examination of cultural divides, Shigekuni's In Plain View is never as it appears.
Unnamed Press, 9781939419989, 246pp.
Publication Date: November 22, 2016
About the Author
Julie Shigekuni is the author of four novels: A Bridge Between Us (Anchor/Doubleday 1995), Invisible Gardens (St. Martin's Press 2003) and Unending Nora (Red Hen Press 2008). Her fiction has been translated into German, Swedish, Danish, and Norwegian. Shigekuni was a finalist for the Barnes & Noble Discover Great New Writers Award and the recipient of the PEN Oakland Josephine Miles Award for Excellence in Literature. She has received a Henfield Award and an American Japanese Literary Award for her writing. Shigekuni received her B.A. from CUNY Hunter College and her M.F.A. from Sarah Lawrence College. She is currently at work on a novella and short story collection entitled Beep on Me, and a 60-minute video documentary, Manju Mammas & the An-Pan Brigade, for which she has received funding from the California Council for the Humanities and the Skirball Foundation and sponsorship from Visual Communications, an all Asian media network. She is director of the creative writing program and Development Director of an Asian American Studies program being launched at the University of New Mexico.