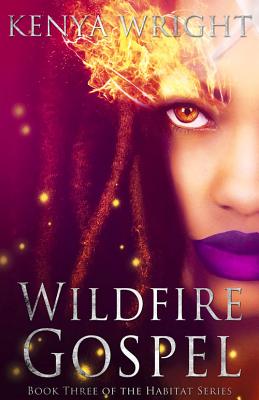 Wildfire Gospel
Paperback

* Individual store prices may vary.
Description
In the third volume of the Habitat series, Lanore Vesta must now destroy her old beliefs of nonviolence. Flames of revenge fuel her movements forward. Too many of her loved ones have died, and she's done shedding tears. Sadly, she can't boil Dante's blood just yet. He has the resources to help her and her friend Zulu, asdiscovering Mother Earth's whereabouts is proving more difficult than expected. She's not what they thought she was. She's something more. Meanwhile, Lanore's father is missing. Normally, that wouldn't trigger stress, but whispers are spreading around the habitat like a wildfire. A Demon with feline eyes and fire-spotted cheetah skin appeared at the Masquerade Ball right after MeShack was killed. Lanore hopes her father will have some answers. Is this Demon only a coincidence? Is Lanore just grasping at a last bit of hope that somehow the Were-cheetah MeShack is alive, or should she face the truth of his death?
Dragonfairy Press LLC, 9781939452399, 463pp.
Publication Date: March 1, 2014
About the Author
Kenya Wright is the author of The Burning Bush, Chameleon, and Fire Baptized, and thecoauthor of Hot Redemptionunder the pen name K. D. Penn. She lives in Miami."
or
Not Currently Available for Direct Purchase