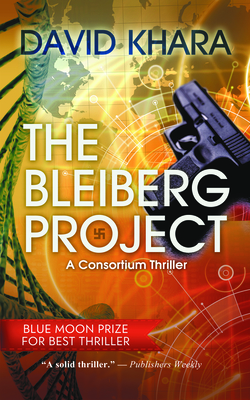 The Bleiberg Project (Paperback)
A Consortium Thriller
Le French Book (NY), 9781939474063, 243pp.
Publication Date: July 15, 2014
* Individual store prices may vary.
Description
Are Hitler's atrocities really over? For depressive Wall Street trader Jeremy Corbin, absolute truths become undeniable lies overnight. He finds out his long-lost father is dead and boards a plane to Zurich with a Nazi medallion in his pocket, a hot CIA bodyguard next to him, and a clearly dangerous Mossad agent on his tail. What was his father investigating? Why was his mother assassinated? Can the conspiracy be stopped? An instant sensation in France -- PW: ""A solid thriller"" -- Blue Moon Award for Best Thriller -- Over 100,000 copies sold.