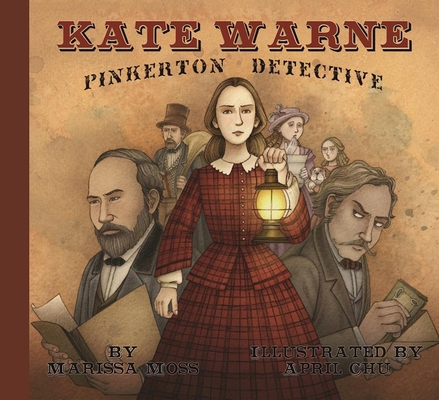 Kate Warne, Pinkerton Detective (Hardcover)
Creston Books, 9781939547330, 44pp.
Publication Date: May 16, 2017
* Individual store prices may vary.
Description
Curriculum guide available at www.crestonbooks.co.
About the Author
Marissa Moss Marissa Moss has written more than 50 books for children. Her popular Amelia's Notebook series has sold millions of copies and been translated into five languages. April Chu April Chu began her career as an architect with a degree from the University of California, Berkeley, but decided to return to her true passion of illustrating and storytelling. She lives and works in Oakland, California. Learn more about her at aprilchu.com.