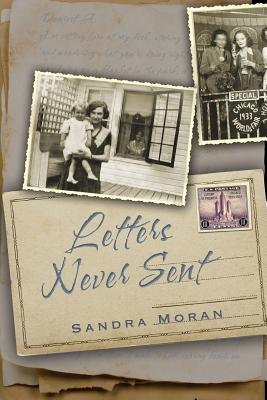 Letters Never Sent (Paperback)
Bedazzled Ink Publishing, 9781939562104, 300pp.
Publication Date: September 1, 2013
* Individual store prices may vary.
Description
Three women, united by love and kinship, struggle to conform to the social norms of the times in which they lived.

In 1931, Katherine Henderson leaves behind her small town in Kansas and the marriage proposal of a local boy to live on her own and work at the Sears & Roebuck glove counter in Chicago. There she meets Annie—a bold, outspoken feminist who challenges Katherine's idea of who she thinks she is and what she thinks she wants in life.

In 1997, Katherine's daughter, Joan, travels to Lawrence, Kansas, to clean out her estranged mother's house. Hidden away in an old suitcase, she finds a wooden box containing trinkets and a packet of sealed letters to a person identified only by a first initial.

Joan reads the unsent letters and discovers a woman completely different from the aloof and unyielding mother of her youth–a woman who had loved deeply and lost that love to circumstances beyond her control. Now she just has to find the strength to use the healing power of empathy and forgiveness to live the life she's always wanted to live.
About the Author
Sandra Moran was an author and assistant adjunct professor of anthropology at Johnson County Community College in Overland Park, Kansas. A native Kansan, she had worked professionally as a newspaper journalist, a political speech writer, and an archaeological tour manager. In her novels, she strove to create flawed characters struggling to find themselves within the cultural constructs of gender, religion, and sexuality. Despite being an avid marathon/ultra marathon runner, gym rat, and living healthy, she lost her battle to an aggressive cancer in November 2015, just weeks shy of her forty-seventh birthday.