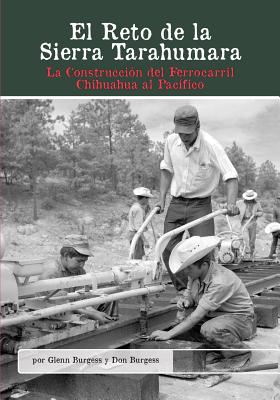 El Reto de la Sierra Tarahumara (Paperback)
La Construcción del Ferrocarril Chihuahua Al Pacífico
Barranca Press, 9781939604019, 216pp.
Publication Date: December 15, 2014
* Individual store prices may vary.
Description
Art culos de prensa y fotograf as; de Glenn Burgess; editados por Don Burgess: ​El ferrocarril Chihuahua al Pac fico de M xico es una de las obras de ingenier a que m's retos ha presentado en la construcci n de caminos y ferrocarriles: Concebido desde mediados del Siglo 19, no fue posible terminarlo e inaugurarlo sino hasta 1961. Glenn Burgess, fotoperiodista, realiz reportajes a lo largo de la construcci n final, para peri dicos de Texas, explorando la zona desde Ojinaga hasta Topolobampo, conociendo los retos de ingenier a y construcci n, y las posibilidades que abr a para diversos sectores de la econom a, el comercio y el turismo. Sus fotograf as, tomadas en blanco y negro con una c mara 4 X 5 Speed Graphic, son un importante documento de esta maravilla de la ingenier a. Don Burgess, residente en la regi n desde esos a os, completa los art culos con aspectos hist ricos y personales, notas y entrevistas. El libro est ilustrado con m's de 100 fotograf as y mapas. Published in English as _Sierra Challenge: The Construction of the Chihuahua al Pac fico Railroad_. One of the most challenging engineering feats in railroad construction, the Chihuahua al Pac fico railroad of Mexico was conceived in the mid-19th century and opened in 1961. Photo-journalist Glenn Burgess covered the final construction for newspapers in Texas, exploring the engineering challenges and the possibilities for commerce. His black and white photographs taken with a 4x5 Speed Graphic camera provide an important record of this engineering wonder. Don Burgess adds both historical and personal context for the articles through notes and interviews with the peoples of the Sierra Tarahumara. The collection is illustrated with over 100 photographs and several maps.