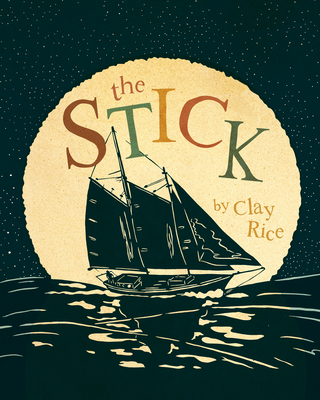 The Stick (Hardcover)
Familius, 9781939629289, 32pp.
Publication Date: September 20, 2014
* Individual store prices may vary.
Description
When a young boy finds a stick on the ground and reads the inspiring words carved into it, his life begins to change until he fulfills lifelong dreams and discovers the truth about giving.
About the Author
Clay Rice is described by author Pat Conroy as a "great talent who combines soul and passion". Silhouette artistry and storytelling have been in his family for more than 80 years. His grandfather, Carew Rice, was described by Poet Carl Sandburg as "America's Greatest Silhouettist" and traveled worldwide, sharing his mesmerizing cutouts with delighted customers. Each profile silhouette takes Clay about 1 minute and he estimates that in his 32-year career, he has cut over 900,000 silhouettes. Clay's nationwide following has families flocking to have this talented artist create keepsake silhouettes and to have him sign copies of his award-winning children's book, The Lonely Shadow. His work has been featured in Country Living, the Washington Times, The Atlanta Constitution, Cookie Magazine, and has appeared in the CBS series Army Wives. Clay is the recipient of the Moonbeam Children's Book Award and the IPPY Award for Children's Book of the Year. Clay's landscape scenes and children's illustrations are sought after by collectors worldwide and his work is on permanent display at the South Carolina State Museum.
Praise For The Stick…
"An immediate comparison to The Giving Tree (1964) springs to mind as a result of the arboreal nature of both tales, but this one is not as divisive. Intricately cut scenes of black, with blazing backgrounds of oranges and purples, invite close inspection and awe. Careful readers might even spot the stick on the very first page. What could come across as saccharine is given weight and beauty by both art and heart."
—Kirkus Reviews
"The Stick is poignantly narrated in its masterful silhouettes against dark and light contrasting backgrounds. It is an experience to be savored by young and old alike, perhaps together."
—Midwest Book Review
"Striking silhouette artwork and elegant typography distinguish Rice's ode to the power of imagination. He cuts black paper into intricate scenes of play and adventure, framing them within majestic landscapes, dreamy sunsets, and blue dusks. In a Cinderellalike opening, Rice (Mama, Let's Make a Moon) introduces a boy who has no toys and sits alone under a spreading tree while other neighborhood children play. Then he finds a stick under a tree—a big stick, a special stick, with a rhyme carved into it: 'Imagination lives in you./ It's the fire in all you do./ Use it well, and you can be/ anything you want to be.' The stick opens up new worlds as the boy imagines he's a pirate, a baseball player, and a knight. He keeps the stick, grows up with the power of vision, prospers, and then, as an old man, finds a girl who doesn't have any toys and leaves the stick under the tree for her. Families and educators seeking wholesome entertainment will gravitate toward this old-fashioned moral tale. Ages 2–8."
—Cevin Bryerman, Vice President / Publisher, Publishers Weekly
 
"The Stick is a story told in stunning artistic silhouette artworks, about a sad, rejected boy's magical experience with a stick he found inscribed as follows: 'Imagination lives in you. It's the fire in all you do. Use it well, and you can be anything you want to be.'
"The boy took the stick everywhere and used it to become everything he wanted to be. Many years later, having succeeded at all his life's work, the old man returned to the tree where he found the stick as a boy. He left the stick leaning against the tree and watched and waited. A girl who passed discovered the stick, and picked it up . . . and used it to become . . . a princess, a fencer, a surfer, . . . and anything she wanted to be. Seeing this, the old man smiled and walked home. The Stick is poignantly narrated in its masterful silhouettes against dark and light contrasting backgrounds. It is an experience to be savored by young and old alike, perhaps together."
—James A. Cox, Editor-in-Chief, Children's Bookwatch
"Rice's silhouette art is a perfect foil to this story about imagination."
— Cindy Mitchell, Library Teacher