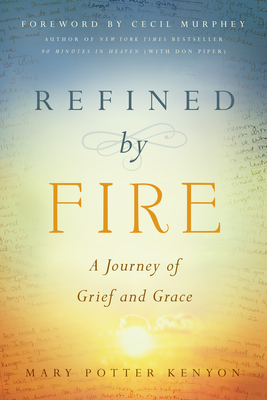 Refined by Fire (Paperback)
A Journey of Grief and Grace
Familius, 9781939629340, 170pp.
Publication Date: October 21, 2014
* Individual store prices may vary.
Description
"Where is the handbook for widows?" Mary Kenyon lamented as she planned a funeral for the beloved husband whose triumph over cancer she chronicled in Chemo-Therapist: How Cancer Cured a Marriage. During the ensuing weeks, as she attempted to make sense of his untimely death, she filled two journals, blogged, and read the inspirational writings of others who had gone down the road of grief before her—authors like C.S. Lewis and Madeleine L'Engle. She eventually found herself studying grief and bereavement in her quest to unearth answers to alleviating the pain associated with profound loss. In the process, she discovered a strength and emotional reserve she didn't know she had, along with an evolving faith that helped her face the impending loss of an eight-year-old grandson.
"In the midst of the darkness of loss, I found light. Admittedly, in those first weeks, it might have been but a single small spark I sensed deep inside of me, but that spark guided me in the twisted, dark journey of grief. As I stumbled over the roots of hopelessness and despair, that light grew to illuminate my path, a path I sometimes felt very alone on. At some point in the journey I'd turned around, and there was God.
"That is grace."
In beautiful prose, touching metaphors and stories, and actual journal entries, Mary Potter Kenyon provides a balm for the grieving soul.
About the Author
Mary Potter Kenyon graduated from the University of Northern Iowa with a BA in psychology and is a certified grief counselor. By day, she works as Program Coordinator for Shalom Spirituality Center. By night, she is a public speaker for churches and women's groups and a workshop presenter and writing instructor for community colleges, libraries, and writer's conferences. She is widely published in newspapers, magazines, and anthologies, including ten Chicken Soup for the Soul books. Mary is the author of five previous Familius titles, including the award-winning Refined by Fire: A Journey of Grief and Grace. She lives in Dubuque, Iowa, with the youngest of her eight children. Visit her website at marypotterkenyon.com.
or
Not Currently Available for Direct Purchase