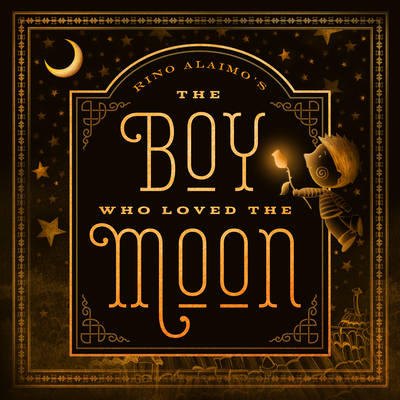 The Boy Who Loved the Moon (Hardcover)
Familius, 9781939629760, 32pp.
Publication Date: June 9, 2015
* Individual store prices may vary.
Description
This beautiful adaptation of the beloved The Boy and The Moon—winner of multiple international independent film awards—tells the story of a boy who swims the deepest seas and slays the mightiest dragons to win the Moon's love.
About the Author
Rino Alaimo works as a cartoonist and filmmaker. The Boy Who Loved the Moon was his first book, adapted from his own short film that has won accolades around the world. He holds a degree in art history from the University of Genoa in Italy. He resides in Italy.
Praise For The Boy Who Loved the Moon…
"Night-black spreads lit with warm, copper-tinged light show the boy diving into the sea for an exquisite pearl, then slaying a dragon for its diamond eye . . . It's clear that Alaimo is a polished craftsman in both mediums."
—Publishers Weekly
"An atmospheric version of the author's prizewinning short film, a lad woos—and ultimately wins—the Moon . . . In video and on paper, the art casts an evocative glow."
—Kirkus Review
"It leaves the reader breathless with delight. The Boy Who Loved the Moon is a transcending experience for children and adults."
—Midwest Book Review
"Each page is a wonderland of beauty. It may be classed as a children's book, but it is something for people far beyond the age of childhood and is certainly a booklover's and collector's item."
—Kids' Book Review
"…A touching tale about a boy and his love of the moon, a love that will not be denied, beautifully illustrated."
—Kinderlit
"A magical hero's story. Moving and inspiring."
—Rick Walton, author of over 100 published children's books
"The Boy Who Loved the Moon is a truly breath-taking story, with themes of love, perseverance and determination….This is certainly a book to be treasured."
—Honey Bee Books