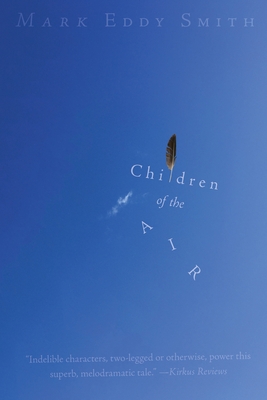 Children of the Air
Paperback

* Individual store prices may vary.
Other Editions of This Title:
Hardcover (7/25/2018)
Hardcover (2/2/2016)
Description
Two eagles awake to a rumble of thunder, or rather, a helicopter that hovers overhead. While mama eagle flees, papa defends their eggs but is eaten, or rather, captured, by the insectile monster, leaving mama to raise three eaglets by herself.
Mary feels a similar loss and stress, but abandonment is a different kind of monster. To worsen matters, her teenage daughter, Lissy, is surlier than most eaglets, so when Mary's father, Ed, dislocates a hip, the idea of sending Lissy to assist him seems to "kill two birds" until she discovers he's already taken on a helper--a runaway boy with a wounded owl. Reluctantly, she leaves Lissy with him anyway.
You'll like Ed's dog, Shep.
This is not a whimsical tale, but an illustration of the banality of evil, the impotence of good, and the persistent, nagging suspicion that the world makes a beautiful kind of sense all the same.
Mottled Speck, 9781939636041, 226pp.
Publication Date: February 2, 2020