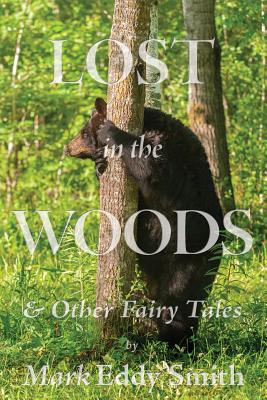 Lost in the Woods
& Other Fairy Tales
Paperback

* Individual store prices may vary.
Description
Not every little girl is a princess, and not every bear isn't. A good fairy tale does more than entertain and frighten children. It also teaches what virtues are worth pursuing and what vices are to be avoided. The best fairy tales go further: beyond failure to the reward awaiting the repentant at the end of the long road to redemption. A few tales in this collection may be unsuitable for children, but all strive to impart a little wisdom to the foolish and encourage a bit of folly in the wise. Here be dragons and rodents, brave warriors, lonely wanderers, and, yes, even a princess or two. Together, if you give them a chance, they will lead you to Faerie, and, if you're lucky, they might even leave you there.
Mark Eddy Smith, 9781939636102, 150pp.
Publication Date: July 7, 2014
About the Author
Mark Eddy Smith is the author of Children of the Air, What Lies at the Heart of Genesis, Tolkien's Ordinary Virtues, and Aslan's Call. He lives in New Hampshire with his mother and across the river from his sister and nephews. He delivers mail, helps tend a wounded veteran's homestead, and farms the Christmas trees his father left him.