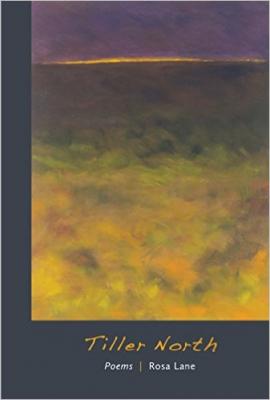 Tiller North (Paperback)
Sixteen Rivers Press, 9781939639097, 1pp.
Publication Date: April 2, 2016
* Individual store prices may vary.
Description
"Tiller North" takes us behind the walls of a fishing village in coastal Maine. With her insider's voice, Rosa Lane breaks the code of silence in her telling: secrets embedded within class, sexual identity, familial relationships, death, and rebirth. "I once said I would not look back," Lane tells us toward the end of "Tiller North," but how grateful we are that she has, opening a world for us where she learned to listen not just for the cry of the loon, but also for the rhythms of boats in water, bamboo flutes, the "rusty jaw" of the mailbox, June bugs that "bomb / the porch light with spiny legs," and all the sounds that accompany Maine's harsh winters and lush summers. But we don't just hear this world: Lane makes us see it, with one stunning image after another. From the ghost of a horse in a collapsed barn to her father who "stitches the backyard," when he returns from death as a hummingbird, the poems are so richly observed that by the end, all we want is to look back, again and again.
About the Author
Rosa Lane is a native of coastal Maine, with familial and ancestral roots in lobster fishing. She earned her MFA from Sarah Lawrence College and is the author of the poetry chapbook "Roots and Reckonings" (Granite Press, East, 1980). Her work has appeared in numerous journals, including "The Briar Cliff Review," "Crab Orchard Review," "New South," and "Ploughshares." After earning her second master's and a PhD in sustainable architecture from UC Berkeley, Lane works as an architect and divides her time between coastal Maine and the San Francisco Bay Area, where she lives with her partner.
Praise For Tiller North…
"Rosa Lane's poetry reminds us why, at a certain time in our lives, we've had enough of innocence. Here is a compendium of those so-crucial, chronology-defying self-revelations that we only know through our skin. Every line carries with it a resonant sense of what matters and why. Her voice is soft and sure, mature and intimate, the boldness of insight always subsumed by an extraordinary empathy for her demons. Each poem is a skiff sculling through sounds almost Hopkinsesque, each measure of music anchored by the ground base we feel more than hear." —Jeffrey Levine

"In poems that are reminiscent of the work of Elizabeth Bishop, Rosa Lane is fierce in her dedication to craft throughout this remarkable volume. Lane's poems build through the architecture of the image, the texture of physical detail, and a sparse, understated language that resonates a profound love of humanity, an embrace of the people around her, and a deep, inward movement of the poet's imagination." —Stephen Haven

"In 'Tiller North,' Rosa Lane gives us a world—not just one compass point, but all of them. In poems as lyrical as they are narrative, she presents a family and a landscape with precision and compassion. Her writing is as sharp as her heart is full. 'Tiller North' is a moving and accomplished book." —John Skoyles
or
Not Currently Available for Direct Purchase