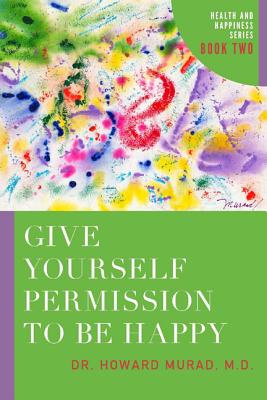 Give Yourself Permission to Be Happy (Paperback)
Wisdom Waters Press, 9781939642219, 46pp.
Publication Date: November 7, 2014
* Individual store prices may vary.
Description
Permission is a very powerful word one that can enslave us to our own doubts and fears or set us free to pursue our dreams. In Book Two of the Health and Happiness series, Dr. Murad explains why so many of us are unhappy nearly all the time. We are needlessly waiting for some imaginary authority figure to give us permission to enjoy ourselves and reach our full potential. The doctor's advice is simple: stop waiting and Give Yourself Permission to be Happy
About the Author
A renowned Los Angeles physician and expert on slowing the aging process, Howard Murad, M.D. is frequently seen on television and has appeared on PBS. His Murad Skincare products are sold throughout the world and his name and face are familiar to beauty and health conscious television viewers everywhere. Dr. Murad has been acclaimed a "Beauty Genius" by Elle magazine, but he may be even better known for his innovative Inclusive Health approach to medicine. Based on scientific research and personal insight into basic human nature, it focuses on the overall well-being of people rather than the spot treatment of individual conditions or diseases. Dr. Murad's objective is to help people live healthier, happier, and more successful lives by reawakening the vigor and creativity of their youth, a process he calls youth building. Dr. Murad has authored nearly a dozen books on these and other subjects, among them The Water Secret published in 2010 by Wiley & Sons.
or
Not Currently Available for Direct Purchase