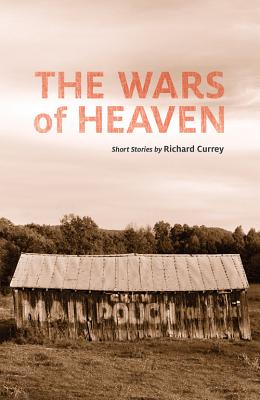 The Wars of Heaven
Paperback

* Individual store prices may vary.
Description
The lives of the working class in West Virginia—a train engineer, an epileptic, coal miners and outlaws, the fragile and dispossessed—are explored in this powerful yet tender collection of six short stories and a novella. They depict an isolated world of hardship, human endurance, and hard-won dignity and are a lyrical rendering of times and places now largely gone—but the stirring clarity of people and landscape can persist in the reader's imagination.
Praise For The Wars of Heaven…
"If good writing alone were enough to propel fiction, this book would fly off into the stratosphere. . . . An elegantly poetic tribute to the sort of strength of character and dominance of subject that Hemingway, Wolfe, or even Proust would grudgingly admire. Here are six stories and a novella with grit, guts and that old-time sense of word-sparing, stark, locomotive-driven prose-poetry that will set to thumping the heart of any lover of the English language."  —Winston Groom, Los Angeles Times


"A beautiful book. One is tempted to describe the prose in The Wars of Heaven as 'spare' or 'austere' because of its economy, but these words belie the richness of the narratives. Currey is a colorful and poetic writer, a painter of startling yet flowing images. Both his tragic and comic figures are created with a compassionate hand that is all too rare in today's fiction. . . . It is not hyperbole to call him a lasting contribution to American literature."  —John Sutherland, Seattle Times


"Exquisite images of American life . . . set in the early years of the last century, these six stories and a novella have the authenticity and pathos of vintage photographs, with characters limned with compassion and sensitivity. Currey's is an eloquent voice."  —Publishers Weekly


"Powerfully written and flavored with the 'worn smell of work and old oil and coal dust.'"  —Library Journal


"Richard Currey has staked out the dream side of reality, territory well-known to the mad and the desperate of whom he writes so respectfully. The novella that caps this collection, 'The Love of a Good Woman,' is a seamless delight."  —New York Times Book Review

"Currey combines a highly precise prose style with stories filled with compelling characters and forward-moving narratives. . . . I'm giving this a perfect 10." —Karl Wolff, cclapcenter.com
Santa Fe Writer's Project, 9781939650054, 160pp.
Publication Date: May 1, 2014
About the Author
Richard Currey is the author of Crossing Over: A Vietnam Journal, which went on to vast acclaim and a Pulitzer Prize nomination; Fatal Light; and Lost Highway. He lives in Washington, DC.