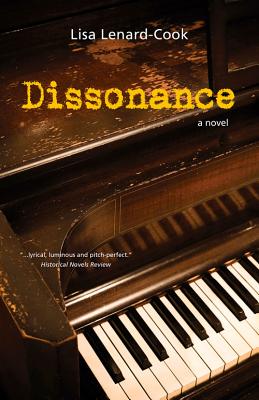 Dissonance (Paperback)
Santa Fe Writer's Project, 9781939650115, 196pp.
Publication Date: September 1, 2014
Other Editions of This Title:
Hardcover (10/1/2003)
* Individual store prices may vary.
Description
When Anna Kramer, a Los Alamos piano teacher, inherits the journals and scores of composer Hana Weissova, she is mystified by this bequest from a woman she does not know. Hana's music, however, soon begins to uncover forgotten emotions, while her journals, which begin in 1945 after she is released from a concentration camp, slowly reveal decades-old secrets that Anna and her family have kept buried. Dissonance is a quiet and dramatic novel that offers great emotional urgency and wisdom. It is bold in its scale, placing readers at different eras—in the concentration camp at Theresienstadt and in the scientific world of Los Alamos, New Mexico. With extraordinary sensitivity, the author unfolds the story of a woman musician inheriting the "score" of another woman's life, reconciling its themes of self-discovery with the processes of self-discovery in her own life, and, finally, freeing imprisoned memory.
About the Author
Lisa Lenard-Cook is the PEN–short-listed author of the novel Coyote Morning, the writing guides Find Your Story, Write Your Memoir, and The Mind of Your Story, as well as numerous trade nonfiction and ghostwritten books. Her short fiction has appeared in Puerto del Sol, Rosebud, Southwest Review, and other journals. She is a faculty member at the Santa Barbara Writers Conference and the Taos Summer Writers Conference, and a 2014 featured writer at the National Undergraduate Literature Conference. She lives in Albuquerque, New Mexico.
Praise For Dissonance…
". . . this beautifully written novel defies its apparent fate: It weaves through the history of the bomb and the Holocaust without feeling depressing. To my mind, it is everything a novel should be." —Catherine Ryan Hyde, Huffington Post