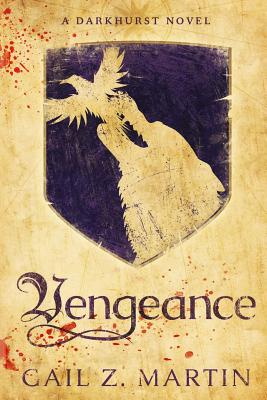 Vengeance
A Darkhurst Novel
Paperback

* Individual store prices may vary.
Other Editions of This Title:
Digital Audiobook (8/30/2018)
Description
Fighting the monsters that killed their family and friends cost undertaker brothers Corran and Rigan Valmonde their home and livelihood and made them wanted men--but the worst is yet to come.
The city-state of Ravenwood is wealthy, powerful, and corrupt. Merchant Princes and Guild Masters wager fortunes to outmaneuver League rivals for the king's favor and the best trading terms. Ambitious and ruthless leaders use betrayal and assassination to gain their ends. Blood magic conjures monsters to further the goals of the ruling class, and the price of stolen power is paid for by the deaths of commoners. Now, the fate of Ravenwood hangs in the balance as rival city-states maneuver to gain advantage.
When Corran and Rigan and their friends became outlaw monster hunters and fled beyond the walls of Ravenwood City, they thought they had defeated the source of the abominations that killed so many of their friends and loved ones. But the more successful they become at destroying the creatures, the more they realize a greater evil is at work - larger and more monstrous than they ever could imagine...
Sol Publishing, 9781939704757, 544pp.
Publication Date: July 12, 2018