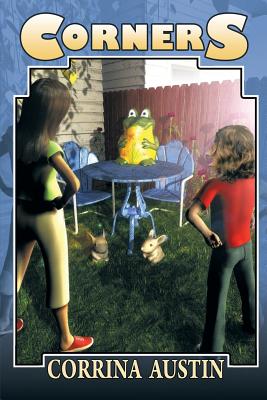 Corners
Paperback

* Individual store prices may vary.
Description
Everyone needs their own special corner...
It's 1969 and ten-year-old Davy is in a predicament. With two weeks remaining of the summer holidays, he's expelled from the public pool for sneaking into the deep end and almost drowning. How will he break the news to his hard-working single mother? She's at the diner all day, Davy has no friends, and he's too young to stay by himself.
The answer lies in his rescuer, mysterious thirteen-year-old Ellis Wynn. Visiting her Grammy for the summer, Ellis offers to babysit Davy. She teaches him about "corners"-forgotten or neglected areas fixed up special. Together, the kids tackle several "corners" and Davy learns what it means to bring joy to others.
Davy begins to wonder, though. Why does Ellis want to be his friend? Why doesn't she ever smile? And is Davy just one of Ellis' "corners?"
Dancing Lemur Press, 9781939844392, 136pp.
Publication Date: February 26, 2018