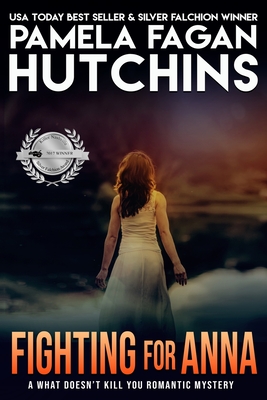 Fighting for Anna (What Doesn't Kill You, #8) (Paperback)
A Michele Romantic Mystery
Skipjack Publishing, 9781939889393, 326pp.
Publication Date: November 4, 2016
* Individual store prices may vary.
Description
USA Best Book Award-Winning Series, Cross Genre Fiction
Tightly plotted and fast-paced, this romantic head-scratcher dives into 80s pop culture, a reclusive religious community, and high stakes politics.
Michele retreats to the country while her teens are away for the summer, to write the memoirs of her elderly neighbor Gidget--a reclusive former Houston art gallery owner--and learn how to be alone in the wake of her husband's death. But when Gidget dies unexpectedly, she leaves everything to Michele except a bequest to a daughter no one knew existed. Suddenly, Michele's country quiet is shattered, and half of Texas shows up: some to help, some to contest the will, and others to make sure the mystery daughter is never found alive.
See why Pamela has won contest after contest.
- 2016 WINNER USA Best Book Award, Cross Genre Fiction
- 2015 WINNER USA Best Book Award, Cross Genre Fiction
- 2014 USA Best Book Award Finalist, Cross Genre Fiction
- 2014 Amazon Breakthrough Novel Award Quarter-finalist, Romance
- 2013 USA Best Book Award Finalist, Business: Publishing
- 2012 Winner of the Houston Writers Guild Ghost Story Contest
- 2012 WINNER USA Best Book Award, Parenting: Divorce
- 2011 Winner of the Houston Writers Guild Novel Contest, Mainstream
- 2010 Winner of the Writers League of Texas Manuscript Contest, Romance
˃˃˃ Once Upon A Romance Calls Hutchins an "up and coming powerhouse writer."
If you like Sandra Brown or Janet Evanovich, you're going to love Pamela Fagan Hutchins. A former attorney/investigator and a native Texan from Amarillo who spent ten years in the Caribbean and childhood vacations in New Mexico, Pamela splits her time between Nowheresville, TX and the frozen north of Snowheresville, WY.
˃˃˃ The reviews are in, and they're good. Very, very good.
"Immediately hooked." -- Terry Sykes-Bradshaw, author of Sibling Revelry
"Spellbinding." -- Jo Bryan, Dry Creek Book Club
"Fast-paced mystery." ---Deb Krenzer, Book Reviewer
"Can't put it down." -- Cathy Bader, Reader
"Full of real characters and powerful emotions." -- Rhonda Erb, Editor
˃˃˃ Check out the entire What Doesn't Kill You romantic mystery series.
Paperback and audio versions also available.
Scroll up and order your copy of Fighting for Anna, today.