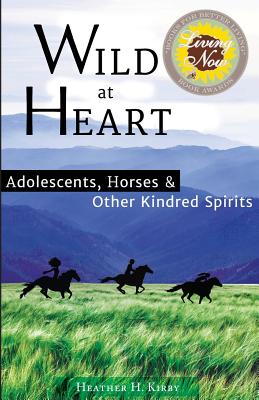 Wild at Heart
Adolescents, Horses & Other Kindred Spirits
Paperback

* Individual store prices may vary.
Description
Heather Kirby's insightful, groundbreaking guide for better understanding the dynamics behind the often mystifying behavior of adolescents. By highlighting similarities between horses and teens, Heather presents a unique perspective on both and challenges us to better appreciate the forces at play during the tumultuous stage of adolescence. Drawing on discoveries from her lifelong passion for horses and more than two decades of professional work with teens, Heather offers practical and thought-provoking information that can be readily applied by parents, teachers, coaches and counselors. Heather's sensitivity and humor come through as she describes her innovative approach to working successfully with teens by applying strategies and principles effective with horses. In Wild at Heart, Heather demonstrates that it is possible for adults to have meaningful, collaborative relationships with the teens in their lives.
Merry Dissonance Press, 9781939919618, 254pp.
Publication Date: September 24, 2013