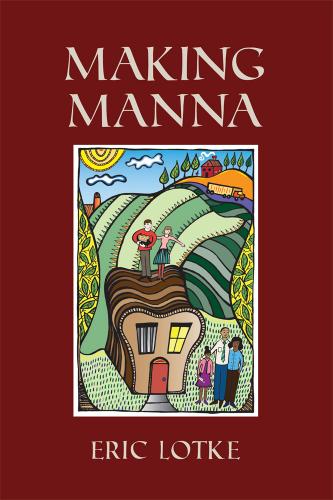 Making Manna (Paperback)
Brandylane Publishers, Inc., 9781939930224, 294pp.
Publication Date: June 20, 2014
* Individual store prices may vary.
Description
Fourteen-year-old Libby Thompson struggles to make a life for her newborn son, Angel, as a runaway living on the charity of others in Washington, D.C. But when her new guardians are arrested on drug charges, things get difficult for the pair. Amidst hardship but in good spirits, Angel comes of age.
About the Author
Eric Lotke has cooked in five-star restaurants and flushed every toilet in the Washington, D.C., jail. He has filed headline lawsuits and published headline research on crime, prisons, and sex offenses. He is the author of '2044: The Problem Isn't Big Brother, It's Big Brother, Inc.'
Praise For Making Manna…
"A beautiful story of flourishing in hard times against the madness of an irrational justice system—with family, love, and foodie delights! An inspiring triumph of the human spirit."
~ William Upski Wimsatt, author of 'Please Don't Bomb the Suburbs' and president of Gamechanger Labs

"Eric Lotke is a beautiful writer and he has written a beautiful book. Making Manna is a wonderful story of family, redemption, and love that takes the reader from the prison to the school yard in a touching human way that we rarely experience."
~ Heather Ann Thompson, author of 'Whose Detroit?'

"An inspiring story that shows how difficult society makes it to reach 'heaven'—yet how some reach it nevertheless. I enjoyed it immensely."
~ Patrice Gaines, author of 'Laughing in the Dark—From Colored Girl to Woman of Color, A Journey from Prison to Power'

"In this astutely drawn and honest story, Eric Lotke guides us through a world that is all too common and yet largely invisible. Making Manna brilliantly details the searing fragility of life below the poverty line, where the smallest mishap can send lives cascading toward disaster, and where redemption is hard to achieve but transcendent when it arrives. Both heartbreaking and heartwarming."
~ David Feige, author of Indefensible and creator of the TNT series Raising the Bar