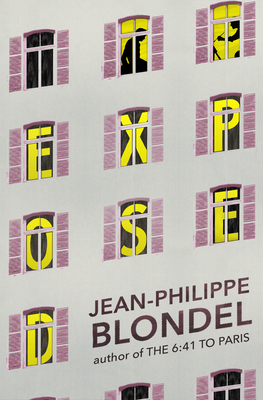 Exposed (Paperback)
New Vessel Press, 9781939931672, 157pp.
Publication Date: June 4, 2019
* Individual store prices may vary.
Description
"Captivating ... The novel flies by with gentle humor, but it also poses complex questions about the meaning of art and sexuality, and offers an elegiac look at late middle age ... Irresistible, and the story's fundamental kindness sets it apart."
--Publishers Weekly (Starred Review)
A French teacher on the verge of retirement is invited to a glittering opening that showcases the artwork of his former student, who has since become a celebrated painter. This unexpected encounter leads to the older man posing for his portrait. Possibly in the nude. Such personal exposure at close range entails a strange and troubling pact between artist and sitter that prompts both to reevaluate their lives. Blondel, author of the hugely popular novel The 6:41 to Paris, evokes an intimacy of dangerous intensity in a tale marked by profound nostalgia and a reckoning with the past that allows its two characters to move ahead in to the future.