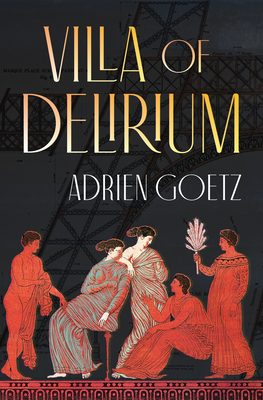 Villa of Delirium (Hardcover)
New Vessel Press, 9781939931801, 321pp.
Publication Date: August 18, 2020
* Individual store prices may vary.
Description
"Makes you want to travel, do somersaults and stretches, drink champagne in evening dress, read, think ... Intoxicating."--Publishers Weekly
"A deeply human story of beauty and loss."--Christine Coulson, author of Metropolitan Stories: A Novel
Along the French Riviera in the early 1900s, an illustrious family in thrall to classical antiquity builds a fabulous villa--a replica of a Greek palace, complete with marble columns and frescoes depicting mythological gods. The Reinachs--related to other wealthy Jews like the Rothschilds and the Ephrussis--attempt to recreate a "pure beauty" lost in the 20th century. The narrator of this brilliant novel calls the imposing house an act of delirium, "proof that one could travel back in time, just like resetting a clock, and resist the outside world." The story of the villa and its glamorous inhabitants is recounted by the son of a servant from the nearby estate of Gustave Eiffel, designer of the Paris tower, and the two contrasting structures present opposite responses to modernity. The son is adopted by the Reinachs, initiated into the era of Socrates and instructed in classical Greek. He joins a family pilgrimage to Athens, falls in love with a married woman, and survives the Nazi confiscation of the house and deportation to death camps of Reinach grandchildren. This is a Greek epic for the modern era.
About the Author
Adrien Goetz is a novelist who teaches art history at the Sorbonne in Paris. He is editor of Grande Galerie, the quarterly magazine of the Louvre Museum.