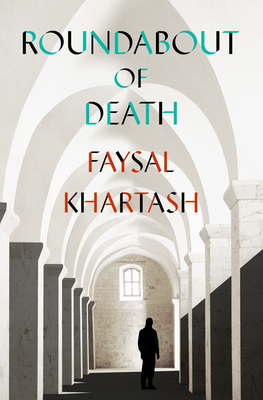 Roundabout of Death
Paperback

* Individual store prices may vary.
Description
Potent ... intimate, humorous and compelling ... One of the best Syrian novelists of his generation and one of the most exciting writers to emerge from the region since the Arab Spring.--The Times Literary Supplement
Set in Aleppo in 2012, when everyday life was metronomically punctuated by bombing, Roundabout of Death offers powerful witness to the violence that obliterated the ancient city's rich layers of history, its neighborhoods and medieval and Ottoman landmarks. The novel is told from the perspective of an ordinary man, a schoolteacher of Arabic for whom even daily errands become life-threatening tasks. He experiences the wide-scale destruction wrought upon the monumental Syrian metropolis as it became the stage for a vicious struggle between warring powers. Death hovers ever closer while the teacher roams Aleppo's streets and byways, minutely observing the perils of urban life in an uncanny twist on Baudelaire's fl neur. The novel, a literary edifice erected as an unflinching response to the erasure of a once great city, speaks eloquently of the fragmentation of human existence and the calamities of war.
New Vessel Press, 9781939931924, 176pp.
Publication Date: May 18, 2021