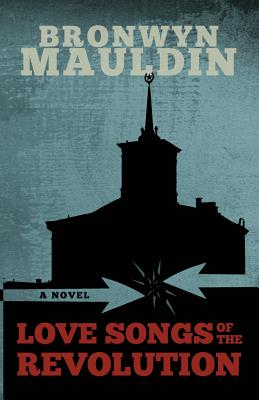 Love Songs of the Revolution
Paperback

* Individual store prices may vary.
Description
An official painter for the Lithuanian Communist Party, Martynas Kudirka enjoys a pleasant, unremarkable life with a beautiful wife and all the privileges that come with being a party member. Yet in the summer of 1989, his ordinary world suddenly turns upside down. Political revolt is breaking out across Eastern Europe, and Martynas comes home to find his wife dead on the kitchen floor with a knife in her back. Realizing the police will not investigate, he sets out to find his wife's killer. Instead, he stumbles upon her secret life. Martynas finds himself drawn into the middle of an independence movement, on a quest to find confidential documents that could free a nation. Cold War betrayals echo down through the years as author Bronwyn Mauldin takes the reader along a modern-day path of discovery to find out Martynas' true identity. Fans of historical fiction will travel back in time to 1989, the Baltic Way protest and Lithuania's "singing revolution," experiencing a nation's determination for freedom and how far they would fight to regain it.
Praise For Love Songs of the Revolution…
"[Lithuania's capital city of] Vilnius might as well be a character, for [our narrator] Kudirka's relationship with the city is romantic, sensual, and redemptive.... This devotion and romance for his home is his redeeming quality, and it is the thing that pulls us through to the end of the narrative. However, the narrative is not the end of the story. In fact, what happens after Kudirka's memoir is where Mauldin's real genius shows itself. After 86 pages of Martynas Kudirka's 'memoir,' Mauldin sets about deconstructing the historicity of the account by offering a series of fictional texts ranging in form from book review (of the memoir) to tax form to Twitter feed, each adding its own layer of complexity and reality to the 'memoir.' ...It's all accomplished with wit and aplomb, and as I first read it, I found myself doubting whether or not this truly was fiction. To be honest, I admit to searching the archives of NPR, Gawker.com, and the Los Angeles Times Book Review just to be sure." --Curbside Splendor
Chicago Center for Literature and Photography, 9781939987211, 202pp.
Publication Date: May 19, 2014