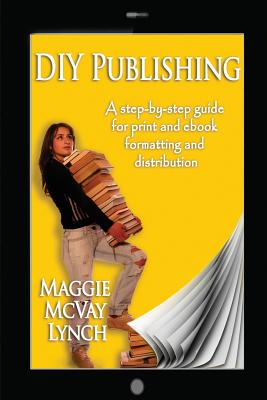 DIY Publishing (Paperback)
A step-by-step guide for print and ebook formatting and distribution
Windtree Press, 9781940064277, 364pp.
Publication Date: November 19, 2013
* Individual store prices may vary.
Description
Plenty of books have been written on writing craft. An equal number of books have been written about marketing and platform for the self-published writer. However, until now, few have tackled the actual DIY steps to get your finished manuscript from your word processor, through formatting for print and various ebook reading devices, to being distributed by all the major vendors and bookstores. Lynch demystifies the technology in her easy-to-read explanations. Each step is illustrated with examples and screen shots. She also provides resources and links to additional software products and options that the more technically inclined writer may wish to pursue. Lynch has already done the work of testing a variety of technical solutions. In this book she shares the process she found that is easy-even for non-technical writers-and takes the least amount of time to process each book. Along the way, she shares tidbits around the changing state of publishing, the importance and use of metadata for both print and ebook sales, and the decision-making processes any writer must undertake in determining what amount of time and effort she is willing to expend in the preparation and distribution of her work versus spending more time writing the next book.
About the Author
Dr. Maggie McVay Lynch is an acclaimed technology teacher and academic computing executive who spent over 30 years in education and computing. After initial careers in corporate technology training, she spent eight years in executive management with two major software companies. Returning to graduate school later in life, she completed her doctorate degree in education, and then transferred her technology and teaching skills to Academia where she served in positions from Professor to Dean and eventually Chief Information Officer. She ended her career by consulting for both large and small universities, working with teachers and executives to identify appropriate technology for their needs. Lynch has previously authored four textbooks by major publishers in London and NY. Also a fiction writer, she realized that far too many writers were choosing to self-publish by paying hundreds (and sometimes thousands) of dollars for technical assistance when they could learn to do it for under $50. This book is the result of helping other writers learn the technology.