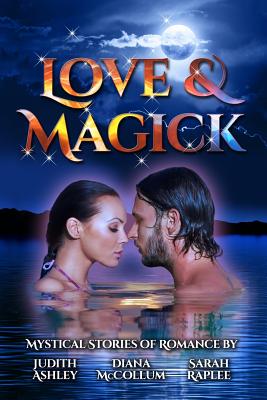 Love and Magick
Mystical Stories of Romance
Paperback

* Individual store prices may vary.
Description
ONCE UPON A TIME... ...in worlds where talismans wield power, spells enslave or protect and troublesome ghosts are captured for humane relocation, three intrepid authors spin mystical stories of romance. Alongside strong, daring heroines you'll fall in love with an enchanted prince intent on holding onto his humanity, a tough cowboy who has locked away his wounded heart, a spirit-hunting geek whose motto is Ghosts Are People, Too and three more irresistible heroes. FIND HAPPY ENDINGS WITH... Judith Ashley Diana McCollum Sarah Raplee.
Windtree Press, 9781940064499, 268pp.
Publication Date: March 14, 2014
About the Author
We are three writers who joined together to publish our six short stories. Our stories are as different as we are. What drew us to this project is our love of storytelling. We invite you to purchase Love & Magick and enjoy the stories about mystical romance with a touch of magick.